On Watch December 15, 2021

Words from the CEO
Welcome to our final On Watch newsletter for 2021. Since launching last January, we have produced 23 editions and share it now with over 750 active readers. The positive feedback that you have provided lets us know that we are on the right track, and we truly appreciate all of the comments. Items that have been especially well received over the past year include the highlights of our Maritime Sector Job Board as well as the listings of government procurement opportunities. The news items we post try to keep us all abreast of goings on across the country and also around the world. We will continue to grow this newsletter in 2022 and have plans for some changes, and we encourage you to send us your ideas for news, content and services.
Our members have been very pleased with the biweekly Member Spotlights we develop. Each Spotlight is based on an interview with a female leader suggested by the member. It has been a great source of pride to us to uncover the diversity and innovation in the sector. Despite the under-representation of women in the marine sector, we have seen a great change and hear about the many opportunities that women can now take advantage of. This edition we feature Diane Hould, an engineer working on the Canadian Surface Combatant project at L3Harris. Diane is at the epicentre of one of the largest and most complex projects of the National Shipbuilding Strategy, and the excitement she radiates at being able to work on such a project is palpable. If you would like to join our growing number of members and enjoy our attractive member benefits, including original editorial content like these Member Spotlights, please contact support@cmisa.ca and we would be thrilled to get you on board.
On behalf of the CMISA team, I wish you a happy and safe holiday season, and fair winds and following seas.
Colin Cooke
CEO and President
Member Spotlight: L3Harris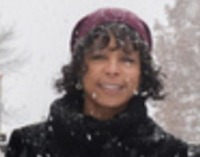 Both the Canadian commercial and naval industries are very exciting spaces to be in these days. In particular, the National Shipbuilding Strategy Programs for the Royal Canadian Navy and the Canadian Coast Guard are now becoming inevitable as demonstrated by the sailing of the Harry DeWolf on the East Coast and the Offshore Fisheries Science Vessels on the West Coast of Canada.
Diane Hould, Senior Program Manager for Above Water Warfare systems at L3Harris Technologies, is pleased to be part of the team executing the Canadian Surface Combatant (CSC) Program. As Diane explains, the replacement ships for the Halifax-class frigates have been decades in the making, and today, they are becoming a reality as numerous companies across Canada are under contract and working on the ships' large and small systems. L3Harris is a key partner on CSC and hold contracts at various stages for the provision of the Integrated Platform Management System, controls and instrumentation systems, integrated communication systems, electro-optical infrared sensors, infrared search and track system, weapons stowage and torpedo handling systems and is the OEM for the ship's hangar doors.
The CSC project is developing a generation of naval/marine sector workers, sustaining high-technology jobs for decades. Diane is an example of a new generation of women providing skills, expertise and knowledge to the program. As an engineer who served in uniform and now works as a civilian at L3Harris, Diane has seen tremendous change in employment and promotion opportunities afforded women - from when she began her career to today working alongside many other women. "I notice the difference now that I have to share a washroom," she jokes.
L3Harris is growing in strength in Canada's defence and security sector and has won the prestigious top spot in Canadian Defence Review's ranking of the top 100 companies three times in the last 15 years. Diane recently moved to L3Harris and was immediately impressed with the welcome and patronage she has received. As stated, "Everyone here is rooting for you to succeed, which is incredibly rewarding and refreshing. You are only limited by the limitations you set yourself."
While many consider CSC to be the project of a lifetime, at L3Harris the future lies beyond CSC in the development of new and innovative products that are made in Canada, but sold and exported globally.  As Canadian shipbuilding capacity grows through large projects like CSC, long-term jobs are established and a new generation of workers will sustain careers in this exciting sector. In Diane's opinion, the Canadian Marine Industries and Shipbuilding Association is an important "all inclusive" space that allows information to be tailored for the specific needs of its members in an efficient and time-saving way, and allows people to keep up with the rapid developments in the sector.  And, when you are working on large and complex projects like Canada's new frigates, marine sector knowledge and connections at your fingertips are imperative.
Cyber Security poses an increasing risk for the transportation sector
Deloitte has been engaged by the Canadian Centre for Cyber Security (CCCS) to perform a research study on the state of cyber maturity in the Canadian transportation sector and analyze/report on results. The Canadian Marine Industries and Shipbuilding Association (CMISA) has agreed to partner with Deloitte to assist with organizational outreach on this study and as such, we are sending you this questionnaire as a key component of the project which we would ask you to complete at your convenience.
The purpose of this questionnaire is to enable participating organizations to understand their cyber security maturity posture through completing a high-level self-assessment. The questionnaire includes a short section on the respondent's operations, a cybersecurity maturity self-assessment section and ends with a section on the respondent's knowledge of and willingness to engage with CCCS. The output of the exercise will be to aggregate study results to a sector level for analysis and reporting, providing CCCS with pragmatic recommendations to mature the sector as a whole, which benefits all organizations in the transportation sector. CCCS is neither a regulator nor an auditor; they are mandated to create meaningful relationships within Canadian critical infrastructure sectors to improve the cybersecurity maturity of sectors as a whole.
In addition, Deloitte will provide participating sector organizations with a one-page report benchmarking themselves against the anonymized data for the rest of the sector at large, as well as against anonymized data for specific operational and regional peers. This will provide participating organizations with insights and an opportunity to consider necessary and useful internal risk mitigation measures to their operations. All data will be kept private and confidential, and specific responses will not be attributed to any organization at any stage of project reporting. Should you have any questions about the study, Deloitte has set up a dedicated sector study inbox that can be reached at sector_study_cccs@deloitte.ca
(If the button above does not work, you can access the survey at: https://deloittecanada.ca1.qualtrics.com/jfe/form/SV_1NA8n9SpzHSwZRc )
AOR Replacement PMO Attend Connector Acceptance Trials
MAPLE LEAF NAVY
The Project Management Office for the Protecteur Class participated in a successful in-water Factory Acceptance Test for the first of four Sea-to-Shore Connector systems. 
"World's first" full scale hydrogen based propulsion system launched
MARITIME MAGAZINE
KONGSBERG has celebrated a world first by testing and verifying a full-scale, full-size, zero-emission drivetrain powered by hydrogen fuel cells designed for ships and ferries. 
AKA launches EODev's hydrogen powered generators to the North American market
ASPIN KEMP & ASSOCIATES
Aspin Kemp & Associates Inc. and EODev are proud to partner to bring the land and maritime 100% electro-hydrogen and REXH2® zero emissions power generators to the North American Market. 
Maersk unveils design of container vessels powered by methanol
MARITIME MAGAZINE
One of the world's biggest shipping line has introduced the design of eight groundbreaking and industry-leading 16,000 TEU container vessels powered by carbon-neutral methanol. 
Four contracts awarded for life extension work on Coast Guard motorized lifeboats
MARITIME MAGAZINE
The Canadian government today announced the awarding of four  contracts totalling $77. million (including taxes), to perform vessel life extension work on the Coast Guard's fleet of 36 motorized lifeboats. 
Cruise ships returning to Victoria after two-year absence
VANCOUVER SUN
The first cruise ship in two years is expected to arrive at Ogden Point on April 6.
UN resolution calling on ships to use cleaner fuel in Arctic a good first step to cut emissions, experts say
CBC NEWS
A United Nations resolution urging ship operators to move to cleaner fuels when travelling through Arctic waters is being hailed by scientists, environmentalists and an Inuit group for its potential to significantly lower black carbon emissions in the region.
Government of Canada awards contracts for vessel life extension services for fleet of 36 motorized lifeboats
GOVERNMENT OF CANADA
December 9, 2021 - Gatineau, Quebec - Public Services and Procurement Canada
The National Shipbuilding Strategy (NSS) is providing members of the Canadian Coast Guard with modern equipment to carry out their important work, while revitalizing Canada's marine industry, creating jobs, and generating socio-economic benefits and prosperity in communities across the country.
RCN announces names of Naval Large Tugs
FRONTLINE
Vice-Admiral Craig Baines, Commander of the Royal Canadian Navy, has announced the names of the Royal Canadian Navy's new fleet of Naval Large Tugs, which are being built by Ocean Industries Inc. of Isle-aux-Coudres, Quebec, under the National Shipbuilding Strategy. 
Canada's ice-breaking warship in Norfolk after trip through the Arctic
DAILY PRESS
The railings on the ladderway to HMCS Harry DeWolf's quarterdeck were cold and wet as the Royal Canadian Navy's new Arctic and Offshore Patrol ship paused on its around-the-continent tour at Naval Station Norfolk's Pier 5.
New sonar system tested on board Harry DeWolf
LOOKOUT NAVY NEWS
While HMCS Harry DeWolf conducted presence and surveillance patrols in Canada's Arctic in August and September, a new piece of technology was being tested beneath the waves.
Perks for Members
CMISA promotes and supports our industry with activities to:
Build and maintain ships for Canada and for the private sector (Build & Maintain)
Support business opportunities for our marine industry members (Support)
Sustain a network to voice our concerns and promote our solutions (Sustain)
CMISA Useful References
New Jobs Board Now Available!
Looking for a great way to promote career opportunities at your company? Please contact CMISA Careers at cmisa.careers@silkstart.com to post your jobs. See below for three of the many current opportunities.
Join our LinkedIn Page to continue the discussion on the latest news in the Canadian Marine Industries and Shipbuilding. We post daily and help you connect to industry leaders and what's happening in our industry Click here to join.